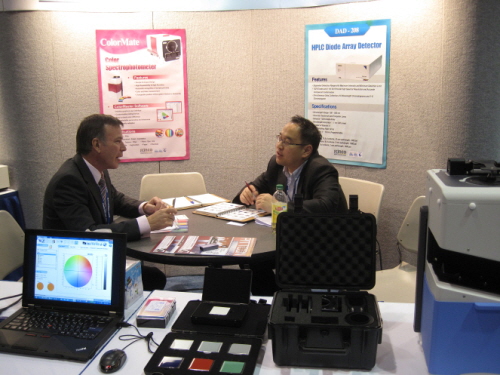 Scinco participated in the PITTCON 2012, held in Orlando, USA from Mar. 12-15.
As before, we had lots of visitors who show continuous interests in our outstanding products.
Especially, our 2nd generation of our Color Spectrophotometer, ColorMate, which was firstly launched through this PITTCON 2012 Exhibition, attracted all the visiting scientists and researchers with its prominent and differential features and performance. Its software is enough to make the visitors fascinated with the user-friendly and easy operation.
We also had the valuable meetings with our partners and agents through which we could review 2011 outcome and ongoing projects, analyze market trends and expect 2012 business, and so on.
Taking this opportunity, we appreciated all the visitors showing great interest and their valuable time with us.